Commercial Locksmith Robbinsdale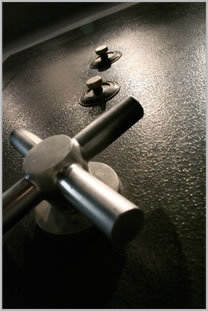 Why wait for burglars to attack your commercial establishment when you can do something to prevent this? With a reliable locksmith provider like Locksmith Robbinsdale, you can be assured of the security you need for your store or office. Thieves or intruders break into commercial properties without fear. They do this even during the day, regardless if there are shoppers or not. However, leaving your shop at night without the appropriate lock and security measures is even riskier. Get your commercial establishment secure by giving us a call. We will install the required lock and security tools for your shop, giving you peace of mind about its safety. We perform a variety of services that range from deadbolts, locks and hardware and master key systems, to other vital security needs of commercial properties. Our fees are very reasonable and you can call us anytime of the day. Our team of expert locksmiths is licensed and qualified to perform this task. We are accessible 24 hours a day, 7 days a week, working when you need us.
Give us a call now (763) 200-9183 and ask for a free price estimate or a free consultation with our experts.
Locksmith Robbinsdale offers the following commercial lock and security services
Master Key Systems
Re-Key
Break-In Repairs
Desk / File Drawers / Cabinet Locks
Locks, Deadbolts & Hardware
Access Control
Business Keys
Lockouts
We put high value to our customers, so we render superb quality service in a timely manner.
Call us now! (763) 200-9183